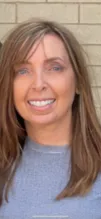 With over 20 years of experience working with children, adolescents, adults, and families, she is also a licensed psychologist in the states of New York, New Jersey and Connecticut. She completed her internship at The Postgraduate Center for Mental Health in New York City, and several externships at Albert Einstein College of Medicine. She is currently a member of the American Psychological Association and the Florida Psychological Association . As a graduate of Yeshiva University in New York , she has received specialized training in working with children and adolescents, as well as adults. She often uses play therapy techniques with younger children, since it provides a safer modality for them to express themselves.

Common issues she deals with in her practice include life adjustments and transitions, relationship issues, such as communication and trust, depression, anxiety, career issues, learning diabilities, self-esteem issues, ADD/ADHD, grief and loss, trauma ,parenting issues, teenage challenges, behavior problems in school, and adoption.

An additional area of expertise involves separation/divorce and its emotional impact on the entire family. Her extensive resources in the area of divorce can help provide support through this painful transitional time. She is a certified Florida Supreme Court Family Mediator and and a qualified Parent Coordinator. In addition, she has appeared as an expert guest on "Divorce Talk", a Florida-based radio talk show hosted by family law attorneys, and is the author of a children's book on coping with divorce called "Dash's Broken Heart", available on Amazon.com (see section on Books and CD's). Currently, she is qualified to teach the Parent Education and Family Stabilization Class, which is required for all divorcing and separating couples by the State Department of Children and Families. At various times during her practice, she is able to offer a Divorce Support Group for those going through pre- or post-divorce issues. This group aims to provide a supportive, nonjudgemental, and educational environment for those going through this process.
Dr. Whalen is an interpersonal , solution-focused therapist. Her therapeutic approach is to provide support and practical feedback to help clients effectively address personal life challenges,reduce distress, and help them understand how feelings affect behaviors, choices and relationships. She prides herself on being an experienced, knowledgeable and non-judgemental therapist, and offers a highly personalized approach tailored to each client. With compassion and understanding, she works with each individual to help them build on their strengths, and attain fulfillment in their life.